Posted on Wednesday, September 29, 2021 10:00 PM
September 30, 2021 marks the first National Day for Truth and Reconciliation.
The day honours the lost children and Survivors of residential schools, their families and communities. Public commemoration of the tragic and painful history and ongoing impacts of residential schools is a vital component of the reconciliation process.
The flags at all Municipal Offices within Greenstone will be lowered to half-mast to honour First Nations, Inuit and Metis survivors, their families and communities,...
Posted on Tuesday, September 21, 2021 11:16 AM
The Government of Ontario announced that starting September 22, 2021, individuals will be required to show proof of fully vaccinated status in order to gain access to certain businesses, public spaces and organizations.
The Municipality of Greenstone will be implementing these regulations for Municipal facilities where required (i.e. Municipal Community Centres).
While these regulations do not apply to Municipal Administration Offices, please be advised that masks and social...
Posted on Monday, September 20, 2021 04:44 PM
WHEREAS the Truth and Reconciliation Commission released its final report on June
2, 2015, which included 94 Calls to Action to redress the legacy of residential schools
and advance the process of Canadian reconciliation;
AND WHEREAS the recent discoveries of remains and unmarked graves across
Canada have led to increased calls for all levels of government to address the
recommendations in the TRC's Calls to Action;
AND WHEREAS all Canadians and all orders of government have a role to play in
reconciliation;
AND...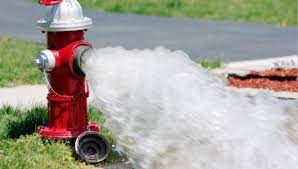 Posted on Tuesday, September 14, 2021 09:57 AM
Please be advised that the Ontario Clean Water Agency (OCWA) will be performing hydrant flushing throughout Greenstone beginning Monday, September 20, 2021.
Slight water discolouration may occur during this maintenance operation. Should this occur, residents are asked to run their taps until their water is clear.
| | | |
| --- | --- | --- |
| Ward | Begin Date | End Date |
| Geraldton | September 27, 2021 | October 1, 2021 |
| Nakina | September 20, 2021 | October 1, 2021 |
| Longlac | September 20, 2021 | October 1,... |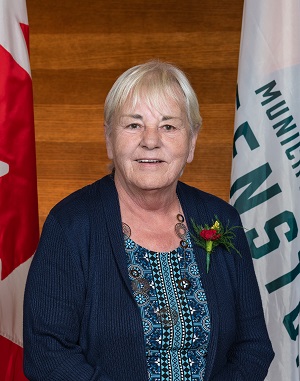 Posted on Saturday, August 28, 2021 01:53 PM
It is with deep sadness that we have been informed of the passing of Greenstone Councillor Claudette Abraham.
Councillor Abraham served on Council from 2018 to 2021 as the Nakina Ward Councillor representing all residents of the Municipality of Greenstone.
Councillor Abraham will be greatly missed by all Councillors and Municipal Staff who have had the privilege of working with her.
We join the community in mourning the loss of a dedicated and thoughtful champion for Greenstone.
Our thoughts...