Posted on Wednesday, May 25, 2022 01:06 PM
At the Tuesday, May 24, 2022 Regular Meeting of Council, Council approved By-Law 22-50, being a by-law to adopt the budget (estimates of revenues and expenditures) for tax supported purposes for the year 2022.
The final budget as approved includes a 4.24% levy increase to generate $16,342,404. Of this increase, 3.11% is from external sources such as policing, insurance, EMS, Thunder Bay District Social Services, and the Thunder Bay District Health Unit. The budget includes approximately $10.4...
Posted on Friday, April 29, 2022 02:35 PM
Municipal Elections Act, 1996 (s.32)
Nominations for the positions as outlined below will be received by the Clerk of the Municipality of Greenstone at any time during normal office hours (8:30 a.m. to 4:30 p.m.) commencing Monday May 2, 2022 and the deadline for submission is on Nomination Day (9:00 a.m. to 2:00 p.m.) Friday August 19, 2022.
A nomination is made by completing and filing in the office of the Clerk a prescribed nomination form and accompanied by a filing fee of $200.00 for the Head...
Posted on Wednesday, April 27, 2022 12:03 PM
At the April 25, 2022 Regular Meeting of Council, Council passed and enacted By-Law 22-38, being a By-law to Set the Rates for Water Services and Sewer Services and to Set a Minimum Charge for Water and Sewer Usage for 2022 / 2023.
These rates were based on the Rate Supported Environmental Operating and Capital Budget which was passed (By-Law 22-09) at the January 17, 2022 Regular Meeting of Council.
The rates will begin for the next quarterly billing (April, May and June)...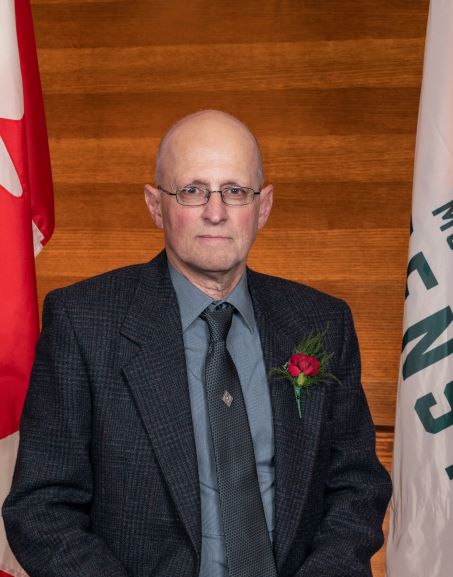 Posted on Tuesday, February 22, 2022 12:51 PM
With the permission of the Marino family, the Municipality of Greenstone is saddened to announce the passing of Councillor John J. Marino. Mayor Renald Y. Beaulieu stated, "We are deeply saddened to hear of Councillor Marino's passing. This was his first term on Council and he proved to be extremely passionate about our Community and the well-being of all of Greenstone's residents. He showed on multiple occasions that he was fair, dedicated, and a true trooper for our region. He fought a hard battle...
Posted on Thursday, September 23, 2021 08:49 AM
The Municipality of Greenstone is announcing that in order to comply with Environmental Compliance Approval A7004401 authorizing the operation of the Geraldton Waste Disposal Site (aka. Landfill), the site will be permanently closed effective December 31, 2021.
The Municipality is undertaking an Environmental Approval process to determine a new landfill site to service the greater Greenstone Region and has been involved in continuous consultations with key stakeholders. Information will be...