Posted on Wednesday, May 31, 2023 08:10 AM
SDR quarterly survey
The Municipality of Greenstone is performing Service Delivery Reviews (SDRs) on multiple Municipal Services. These reviews will be completed and presented to Council over the next several months. Residents are asked to participate in these reviews through quarterly surveys so that your opinions can be incorporated into the SDRs.
During the first round of SDRs we are asking for feedback on Recreation Programming, Building Services, Campgrounds and Marina, and Winter Control.
Posted on Tuesday, May 30, 2023 01:49 PM
Thursday June 1, 2023 at 6:30 p.m.Greenstone Administration Office, Council Chambers1800 Main Street, Geraldton
Notice is hereby given that a Special Meeting of Council has been called and is being held in accordance with the Municipal Act, 2001 section 240 (a) and subject to the procedure by-law the head of council may at any time call a special meeting.
The purpose of the special meetings is for Council to consider strategic planning.
Dated at the Municipality of Greenstone this 30th day of May...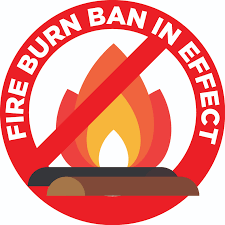 Posted on Tuesday, May 30, 2023 11:46 AM
NOTICE TO ALL RESIDENTS: The Ministry of Natural Resources will be implementing a Restricted Fire Zone/Fire Ban for our area. All Municipal Fire Permits are suspended at 12:00 a.m. Wednesday, May 31st, 2023 until further notice. A notice will be posted once the ban has been lifted. You can also visit the Ministry of Natural Resources Outdoor Fire Restrictions for current information.
Posted on Monday, May 29, 2023 08:39 AM
Greenstone Gold Mines (GGM) will be realigning Michael Power Boulevard south of Geraldton to align perpendicularly at the new Highway 11 intersection currently under construction.
Traffic will be switched to the new alignment after June 5th, 2023 to allow for removal of the existing Michael Power Boulevard and completion of the highway ramp construction. During construction of the ramp and realignment of Michael Power Boulevard, the road surface will be gravel. Upon completion of the...
Posted on Thursday, May 25, 2023 01:34 PM
WHEREAS the Municipality of Greenstone's older adults deserve to be treated with respect and dignity and valued as contributing members of society, imparting a wealth of experience and wisdom in our communities, and
WHEREAS the International Network for the Prevention of Elder Abuse, in support of the United Nations International Plan of Action, proclaimed this day to recognize the significance of elder abuse as a public health and human rights issue; and
WHEREAS the Municipality of Greenstone...