Posted on Friday, July 23, 2021 02:16 PM
Notice Special Meeting
Monday, July 26, 2021 at 6:30 p.m.
A Special Meeting is being called in accordance with the Municipal Act section 240 (b) upon receipt of a petition of the majority of the members of council, the clerk shall call a special meeting for the purpose and at the time mentioned in the petition.
The purpose of the special meeting is for Council to take into consideration a notice of motion to reconsider resolution 21-177 from the June 14, 2021.
Due to the current COVID-19...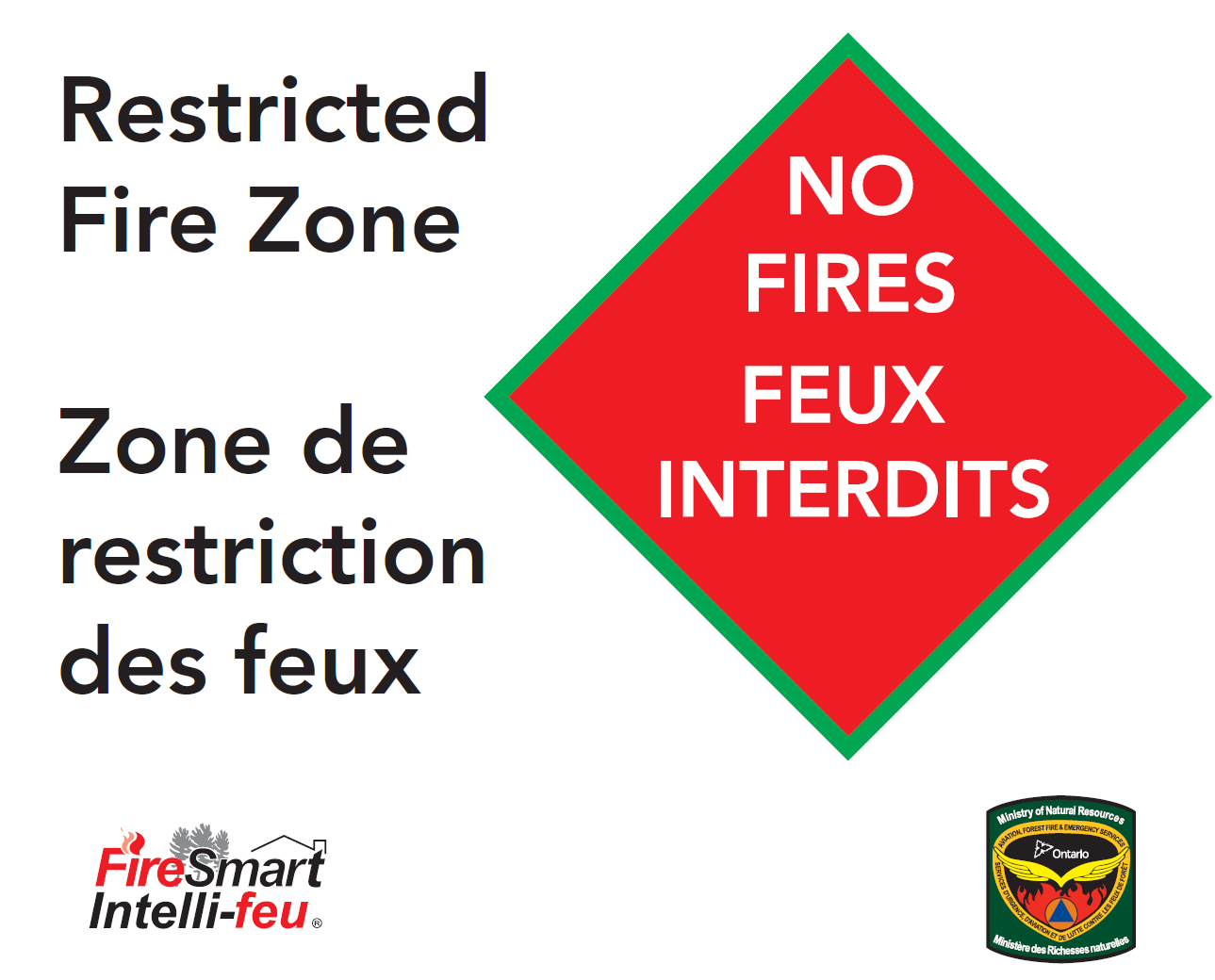 Posted on Friday, July 09, 2021 03:14 PM
Due to high to extreme forest fire hazard conditions, effective 12:01 a.m. Saturday July 10, the Ontario Ministry of Northern Development, Mines, Natural Resources and Forestry has issued updated boundaries for a Restricted Fire Zone that includes the Municipality of Greenstone.  The Restricted Fire Zone will be in effect until further notice. Outdoor fires are banned. Portable gas stoves may still be used BUT must be handled with extreme care.  You can learn more about Restricted Fire Zones by visiting...
Posted on Friday, June 25, 2021 02:29 PM
2021 Dog Tag Notice
Residents are hereby notified that Greenstone Dog Tags must be renewed by Friday, July 23, 2021.
The deadline for renewal of dog tags has been extended as a result of COVID-19 restrictions.
If you have not registered your dog(s) for 2021 you may find yourself subject to prosecution and/or to a fine in accordance with the By-law as it applies to you.
ATTENTION: DOG OWNERS
The Animal Control By-law states: any person who owns, harbours or possesses any dog shall not allow the dog...
Posted on Wednesday, July 28, 2021 10:14 AM
Please be advised that the Ministry of Health has initiated a Boil Water Advisory for the residents of the townsite in Longlac (south of railway tracks) and Ginoogaming First Nation. The Boil Water Advisory is likely to be in effect throughout the weekend and is due to work being done on the main water line. Water must be brought to a rolling boil for a minimum of one minute.
All updates will be placed on the Municipal Website and Facebook page.
If you would like to receive...
Posted on Thursday, July 22, 2021 02:06 PM
ATTENTION BEARDMORE RESIDENTS
Please be advised due to the lack of rain this year, the iron content of the water in the Community of Beardmore has increased, which could affect whites when doing laundry. The potable water is safe for drinking and normal use however, it is recommended not to use chlorine for laundry when washing, as this will increase the iron brown colour in the wash and could stain white/light laundry.
Residents will be informed when the water levels return to normal.
All...