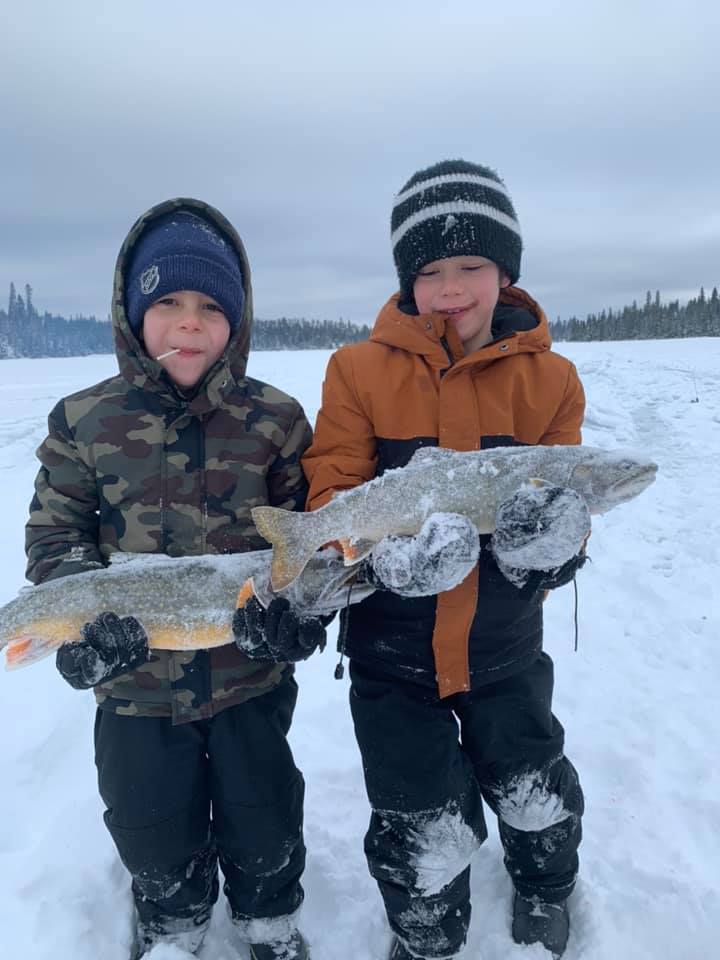 5 Things to Do This Winter in Greenstone
It's winter in Greenstone and what better way to enjoy it than being outdoors in #NaturesHomeTown! Whether you are spending the day out on the lake catching your dinner, snowmobiling through the boreal forest, cross country skiing or snowshoeing with family and friends, or being adventurous and climbing the Pijitawabik Palisades; you won't be bored this winter in Greenstone!
1. Ice Fishing
"Honey, I'm going to the ice shack this afternoon" is a line used by many who live in the Greenstone region. Frozen lakes become second homes to many here in Greenstone with several ice shacks set up to enjoy the Canadian tradition known as ice fishing. Guiding services and resort operators are providing this authentic, best of the best, Canadian experience in Greenstone. Let the professionals who know the lakes and hot spots take you to the fish. All you have to do is, reel it in!
2. Snowmobiling – "Skidooing"
With endless amounts of snow and hundreds of kilometres of pristine wilderness, the Greenstone Snowmobile Club offers riders a true Northern Ontario experience through a vast trail system situated within the Boreal Forest. NEW this season for our riders is the Longlac to Hearst, A Trail, which provides over 200 kilometres of fresh trails for everyone to enjoy.
3. Cross Country Skiing
Classic or skate skiing? Don't have skies or boots? Yes, yes and not to worry, we've got you covered. Greenstone's cross-country ski clubs in Longlac and Geraldton offer both as they are groomed and fully equipped to accommodate your needs. Don't let the cold keep you indoors this winter. Try it for the first time with a friend or family and you may be gliding through the winter months before you know it.
4. Snowshoeing
Snowshoeing has been gaining popularity within the last few years in Greenstone. For one, our recreation centre in Geraldton and our Ward offices in Longlac, Beardmore and Nakina offer free snowshoes to those who are interested in trying it. Our hiking trails are great in the winter months and Nakina has been developing a trail system that keeps growing every year. No snowshoes, no worries! Contact your local recreation centre or Ward office and try snowshoeing today.
5. Ice Climbing
One of the top 3 ice climbing destinations in North America! With 110 waterfalls ranging to over 130 feet high and freezing up to 33 feet thick, the Pijitawabik Palisades boast the greatest concentration of climbable ice east of the Rockies. Outdoor Skills & Thrills Inc. out of Thunder Bay offer climbing courses that range from beginners to experts.
No login? Please enter your details below to continue.