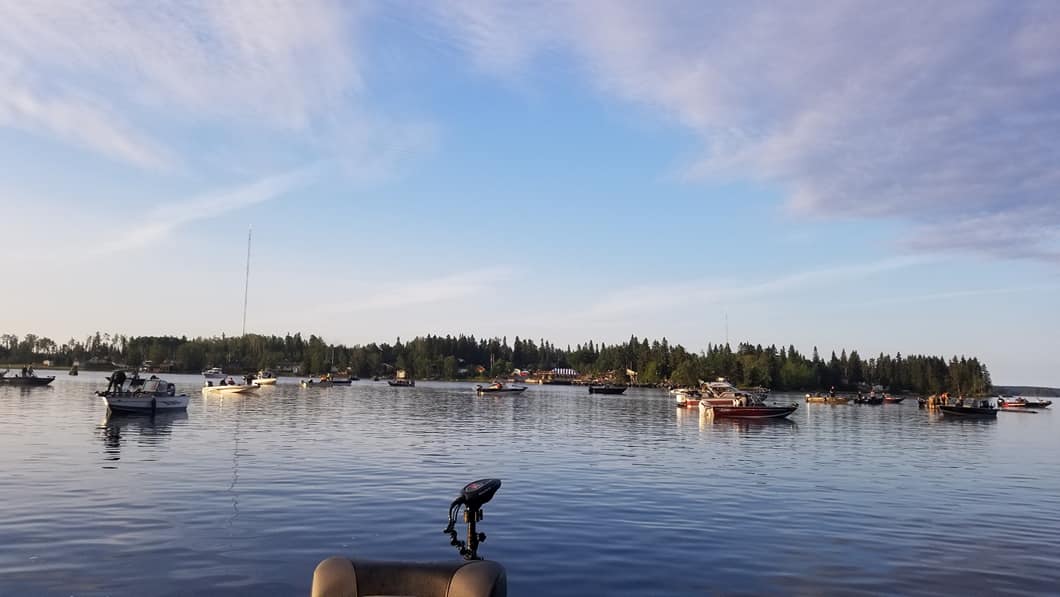 Five Fish Derbies in One Municipality
Are you looking to win $10,000 for finishing in first place, fishing one of the longest running derbies in Ontario, landing a 45lb Lake Trout, targeting a trophy Walleye, or hooking into an aggressive Smallmouth Bass? Well, Greenstone, Ontario, Canada is the place that can make it happen this summer!
Greenstone is home to five different fish derbies between the months of June and August. They range from multi-species to big water fishing to family oriented, kid friendly events.
Geraldton Walleye Classic (4th Weekend in June)
The Geraldton Walleye Classic is the biggest derby in Greenstone in terms of participants. The Geraldton Walleye Classic Tournament format is a two-person team, fishing for two days, total combined weight, live release tournament. It takes place out at beautiful McLeod Provincial Park just east of Geraldton off Highway 11. The Geraldton Walleye Classic is part of The Northern Ontario Walleye Trail. The NOWT is a fishing tournament circuit that awards anglers points at each of the eight tournaments. Events include Mattagami, Dubreuilville, Geraldton, Sault Ste. Marie, Kapuskasing, Sagamok, Hearst and Longlac. Anglers receive points based on their finish in that event with their 3 best finishes used to calculate their placement in the "Angler of the Year" race.
For more information visit www.geraldtonwalleyeclassic.ca
Caramat Fish Derby (2nd Weekend in July)
The Caramat Fish Derby is one of, if not, the longest running fish derbies in Ontario, with over 60 years of family fun which speaks volumes of the volunteers and the community for keeping it going for so long. It is not a catch and release derby and you can fish any lake for any species. This is a more family-oriented derby as there are prizes for every child who enters a fish. The weigh-ins take place Sunday afternoon behind the Caramat Community Centre.
For more information contact Tammy at ttmccraw@hotmail.com
Lake Nipigon Trout Hunt (3rd Weekend in July)
The Lake Nipigon Trout Hunt is simple; the biggest fish wins. With Lake Trout up to 45lbs, the Lake Nipigon Trout Hunt attracts anglers from all over Canada and the United States. The derby is truly remarkable as it is one the best of its kind when fishing for Lake Trout. There is a campground at beautiful Poplar Lodge Park just minutes down the road from High Hill Harbour where many of the participants stay. Anglers will be launching their boats from the picturesque shores of Lake Nipigon at High Hill Harbour in Beardmore.
For more information contact John McInnes at 1-807-620-6550
Longlac Walleye Masters (4th Weekend in July)
The Longlac Walleye Masters is a two-angler, two-day sanctioned N.O.W.T. tournament held on beautiful Long Lake at the Lakeside Centre in Longlac. This tournament will have a maximum of 100 two-person teams vying for the top prize of $10,000. The newly developed tournament is a catch and release tournament that is gaining momentum in the fishing world as there are monster walleye being caught throughout the weekend.
For more information visit www.longlacwalleyemasters.ca
The Nakina Bass Derby (Long Weekend in August)
The Nakina Bass Tournament is a two-person team, fishing for two days, total combined weight, live release tournament. With 60 to 65 teams, there are cash prizes for the top teams and everyone who enters gets some type of prize as well as a delicious steak dinner on Saturday. The tournament is held on Cordingley Lake in Nakina. There is also a campground situated on the ground of Cordingley Lake where many anglers choose to stay for the weekend.
For more information visit www.nakinabassderby.ca
No login? Please enter your details below to continue.