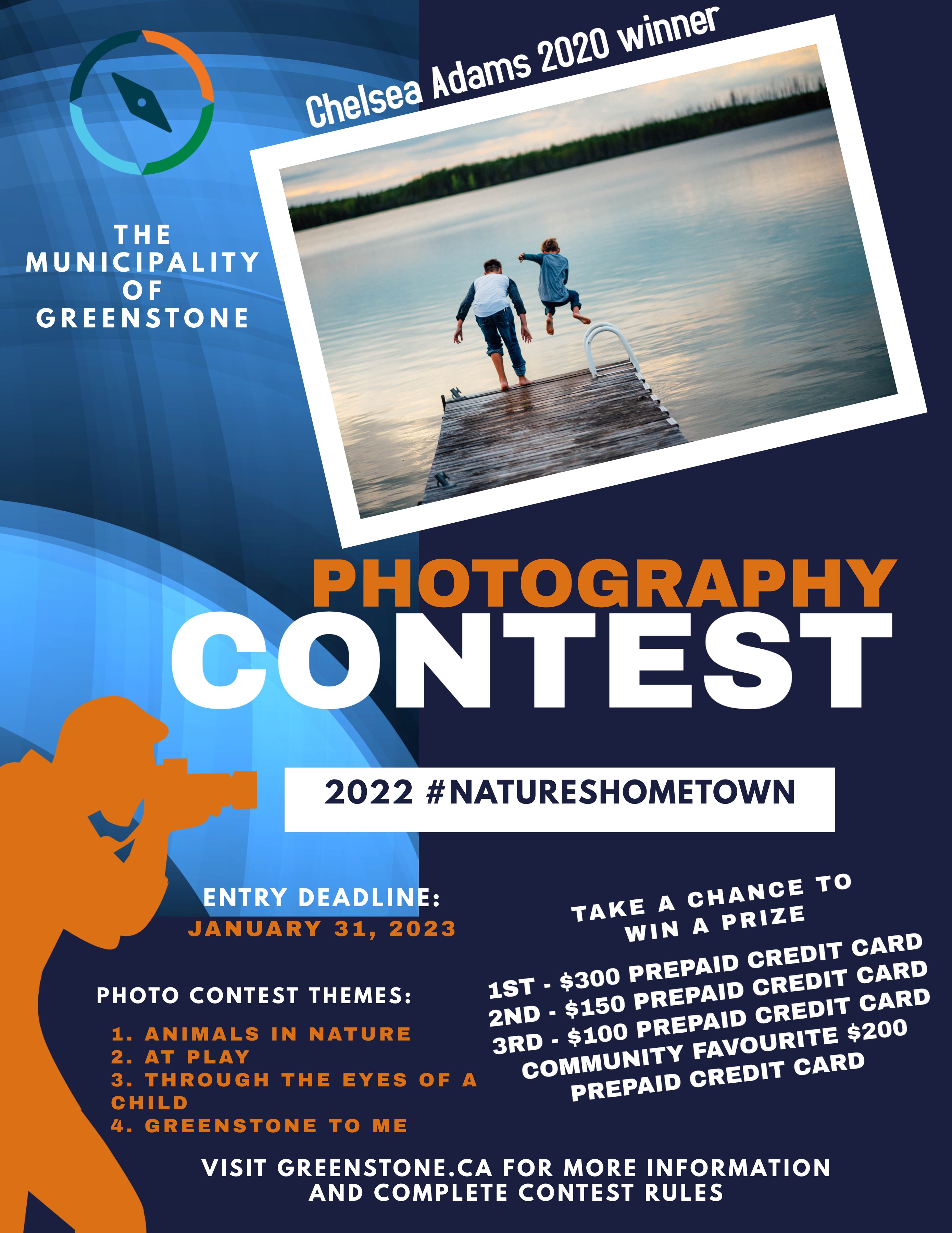 The Municipality of Greenstone is pleased to announce the 2022/2023 Nature's Home Town Photo Contest! We look forward to entries from all seasons and encourage residents to explore the outdoors and connect with nature.
All residents of the Municipality of Greenstone, aged 18 and over, are welcome to submit a photo in each of the four categories listed below:
animals in nature
Photos of local wildlife or a household pet enjoying nature (always respect wildlife and remain a safe distance away).
at play
Photos of your favourite recreational and leisure activities (fishing, camping, snowshoeing, skiing, snowmobiling, playing at the park, hiking, gardening, etc.)
through the eyes of A child
Photos that demonstrate the joy of children playing, laughing, exploring and just having fun in Nature's Home Town.
greenstone to me
Photos of your favourite places, people, things and activities that represent Greenstone to you.
Please carefully read the Official Photo Contest Rules and Release Form.
If you are unable to print the release form, please visit a Municipal Ward Office or the Municipal Administration Office.
Please contact us if you have any questions.
2020 First Place Winner (Photo by Chelsea Adams)
2020 Second Place Winner (Photo by Heather Miousse)
2020 Third Place Winner and Community Choice Winner (Photo by Shelley Borg)